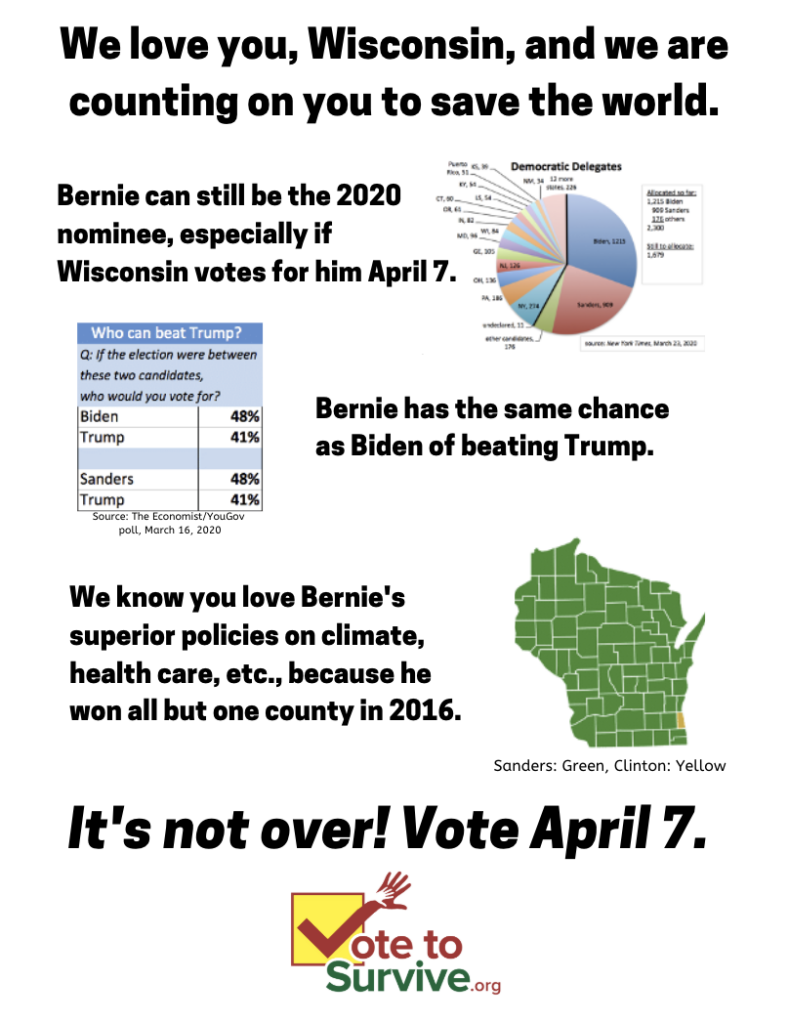 Democratic Presidential Primary
April 7, 2020
Are you registered to vote?
It's too late now to register online, but you can still register to vote in person, before or on polling day. Details here.
Not sure if you are already registered or not? Click here.
Have you requested an absentee ballot?
Wisconsin allows "no excuse" absentee voting, so no need to go out to a polling station on election day and risk infection.
Deadline for requesting an absentee ballot is April 2nd:
Request an absentee ballot in Wisconsin (you must be registered first).
Your absentee ballot must be completed and returned by election day, April 7th.
Can you vote now with "Early Voting?"
Most areas of Wisconsin allow "early voting" at the municipal clerk's office. The dates and times for where you live are available here.
If going to the Town Hall is easier for you than requesting an absentee ballot, vote now and avoid the rush on election day…
Planning to vote in person?
Election day is April 7th.
bring hand sanitizer and your own pencil to mark the ballot paper
wear a face mask
stay 6 feet away from other people
wash your hands for 20 seconds when you get home
To find your designated polling station, look here.