Battleground States 2020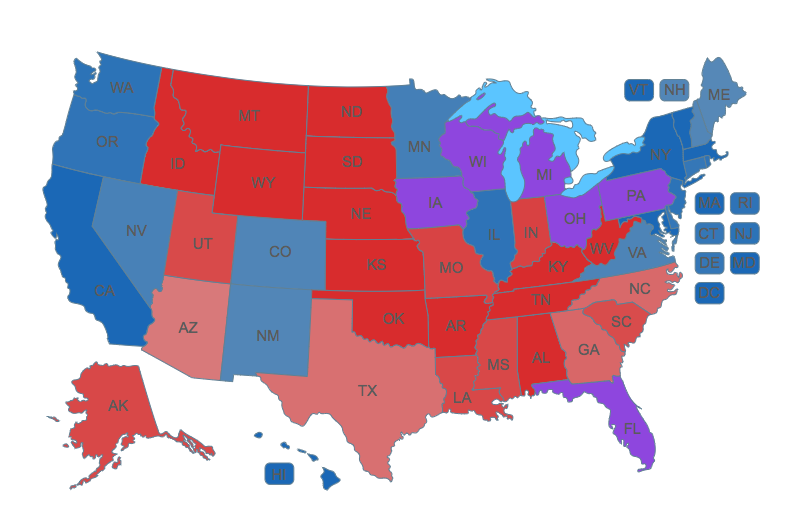 Trump lost the popular vote to Hillary Clinton by more than 3 million votes nation-wide, but he won in the Electoral College by taking 6 states that had previously voted for Obama.
Trump won three of these states with tiny majorities of less than 1% of the total vote:
By taking back these three states alone, Biden can win the election. But to be sure of victory, he needs to take back the other three that went for Obama in 2012 but to Trump in 2016:
Biden also has a good chance of winning in four more states where the opinion polls are moving in the right direction:
Of course, he also has to win in all the other states that have traditionally voted Democratic, and crucially, in this election, he has to win as much of the popular vote as possible in every single state in order to avoid the possibility of Trump refusing to accept the election results.